Learn to listen to th' weirdest music --it is sometimes sublime.





****************************

Last Updated:
Nov 11, 2023

****************************
Shows/Announcements:

Sat Dec 2, 2023, 6-10pm
ENDLESS MIDNIGHT
ANKYLOSAURUS
DIGNITARY
ARCHNE SOL
@ Flemington D.I.Y.,
Flemington, NJ
$liding $cale

Sun Dec 17, 2023, 6-10pm
CARDBOARD '93
(mems of Human Adult Band)
SUNK HEAVEN
EARTH RIM WALKER
@ Flemington D.I.Y.
Flemington,NJ
$liding $cale

*****************************

Brian Eno Cover!
Here's the link to a tape comp with Human Adult Band's Brian Eno cover
DOT DASH SOUNDS VOL. 1

Live on WFMU!
Here's the link to download for free and/or listen to a
HUMAN ADULT BAND live set as aired on WFMU's 'What Was Music?' on December 13, 2017

Live on WKDU!
Here's the link to download and/or listen to
HUMAN ADULT BAND 'Fever & Squall: Live at WKDU' as aired on WKDU's 'Sonic Rendezvous' on December 18, 2019

****************************
CONTACT, ORDER & PAYMENT:

We're looking forward to hearing from you! Contact HUMAN ADULT BAND / d.i.h.d. records: dihdrecords@gmail.com

EXCESS POSTAGE (sometimes worked into our 'postage paid' prices) WILL BE REFUNDED

Prefer NO paypal or email? You can snail mail letters, money orders and/or well concealed cash to:

dihd records
P.O. Box 610
Lambertville, NJ
08530-0610 USA
Earth

-All Orders Include Free Stuff- Free Human Adult Band & related pins, stickers, ephemera & art.

-International Orders-
International fans, feel free to order now. We will contact you about additional shipping costs outside of the U.S.A.

EUROPEAN customers, check out Phase! Records (Greece) and/or Hyster Tapes (Finland) These fantastic Euro labels carry HUMAN ADULT BAND and other weird stuff, so you can save on shipping.

****************************
Also if you are a really BROKE BOHEMIAN in th' U.S. and have access to a record or tape player but no money for our recordings, contact us. We will probably send you free music. Really, we will.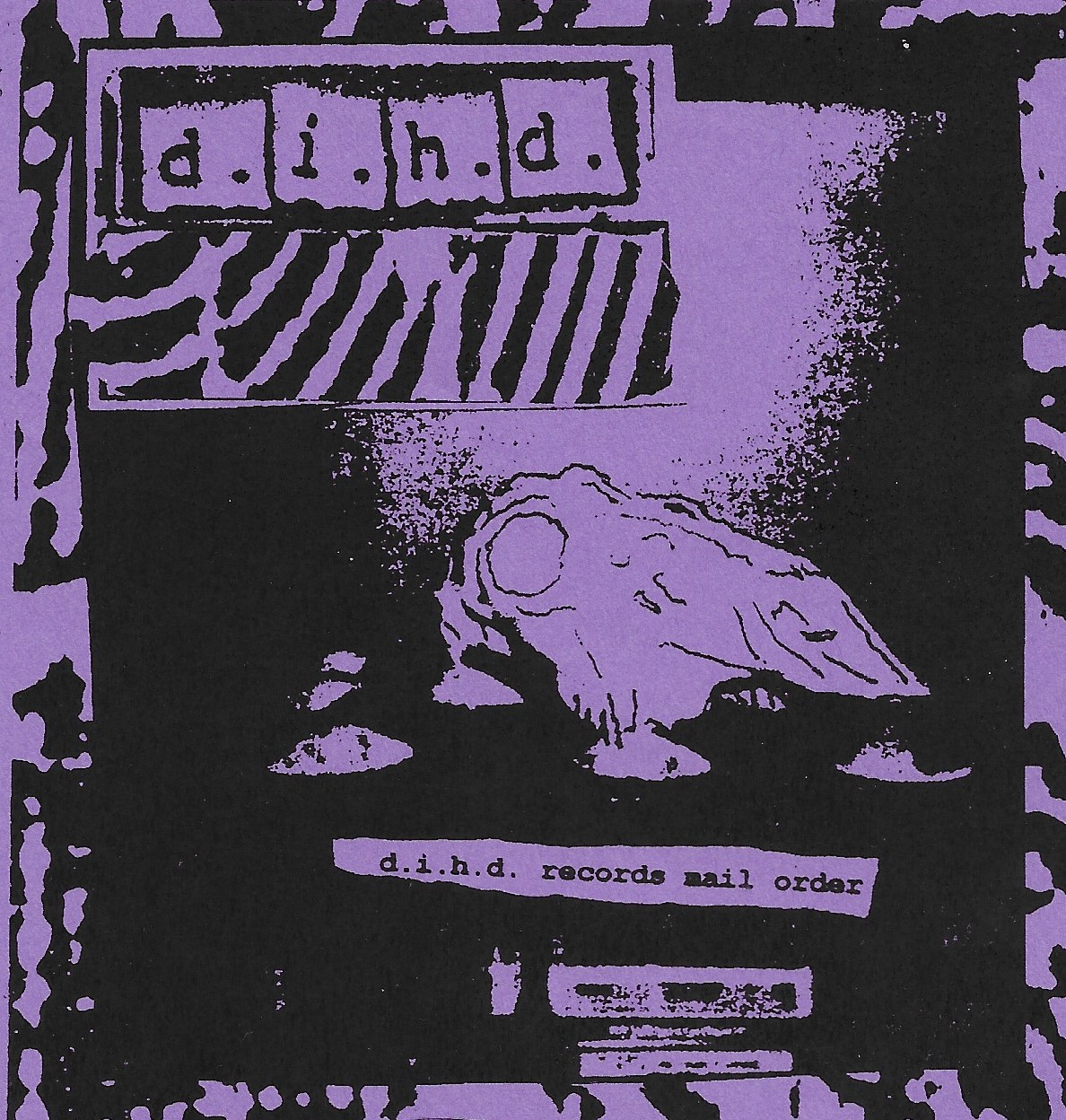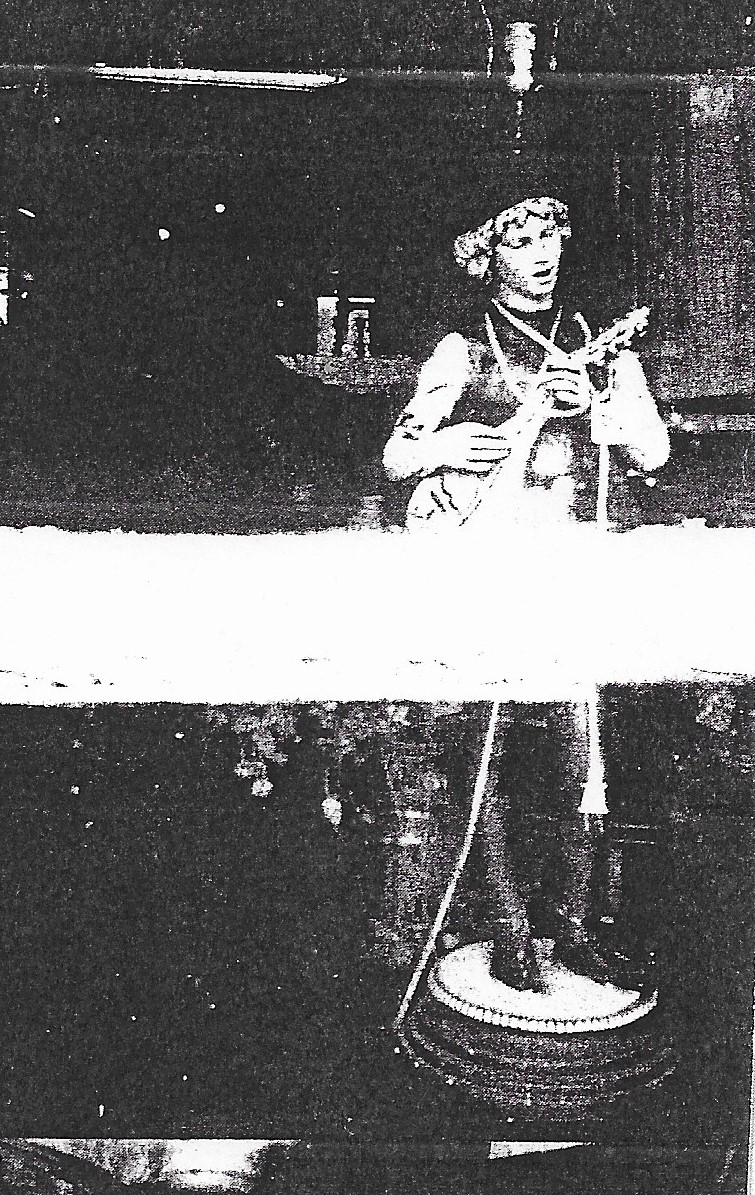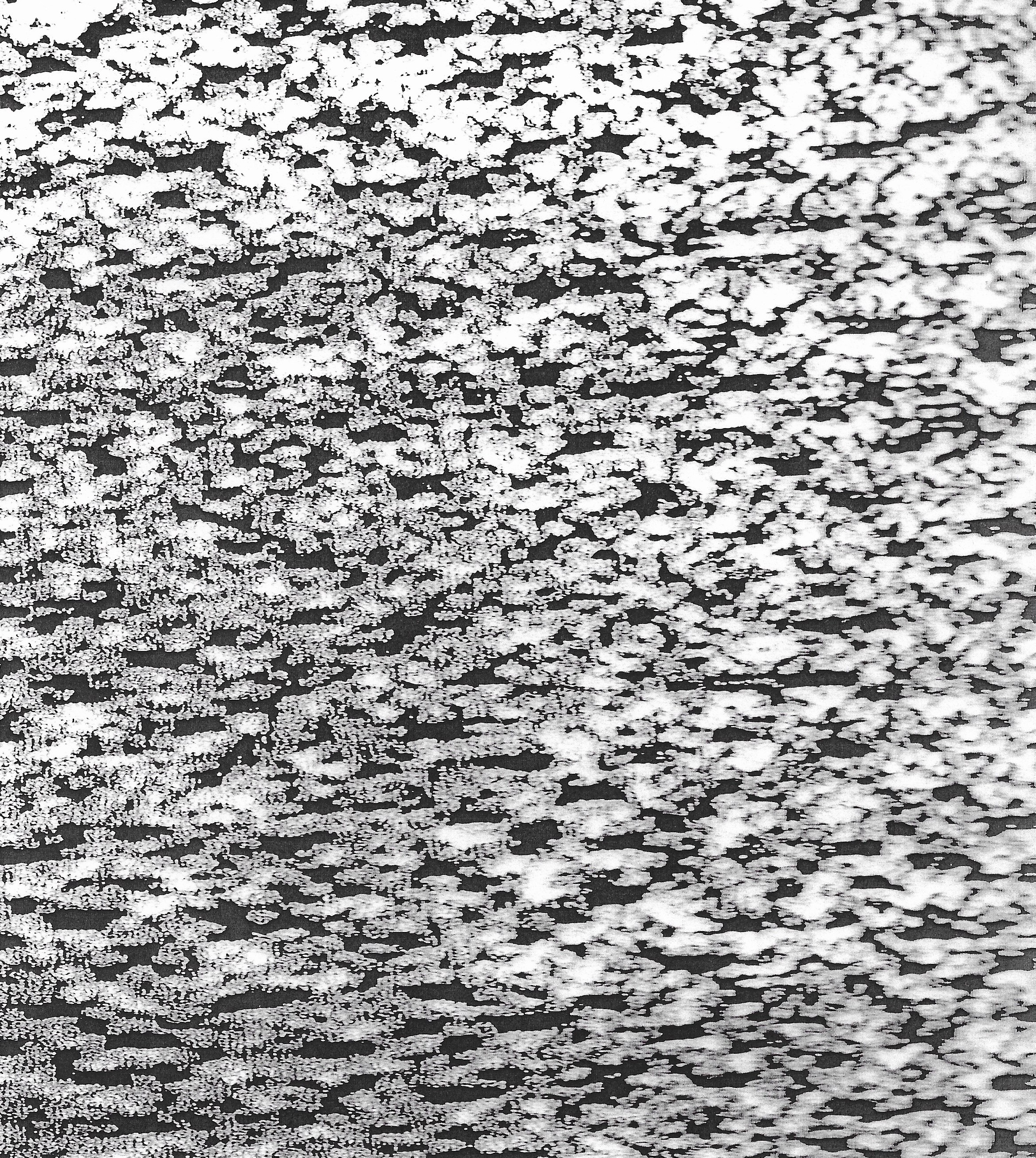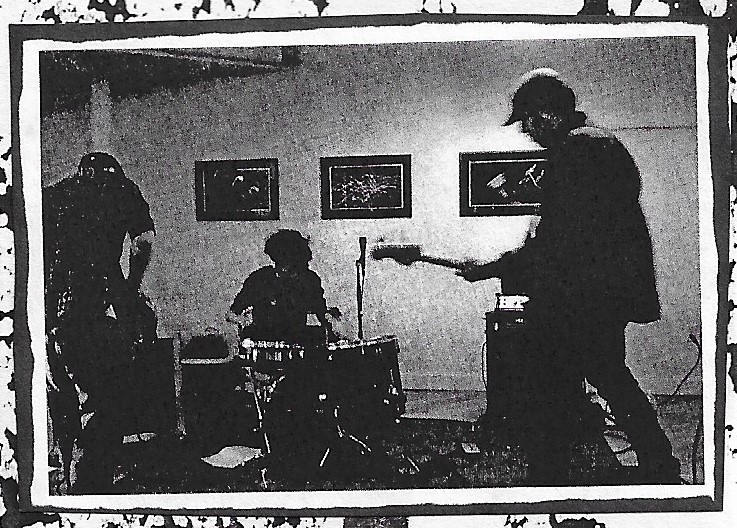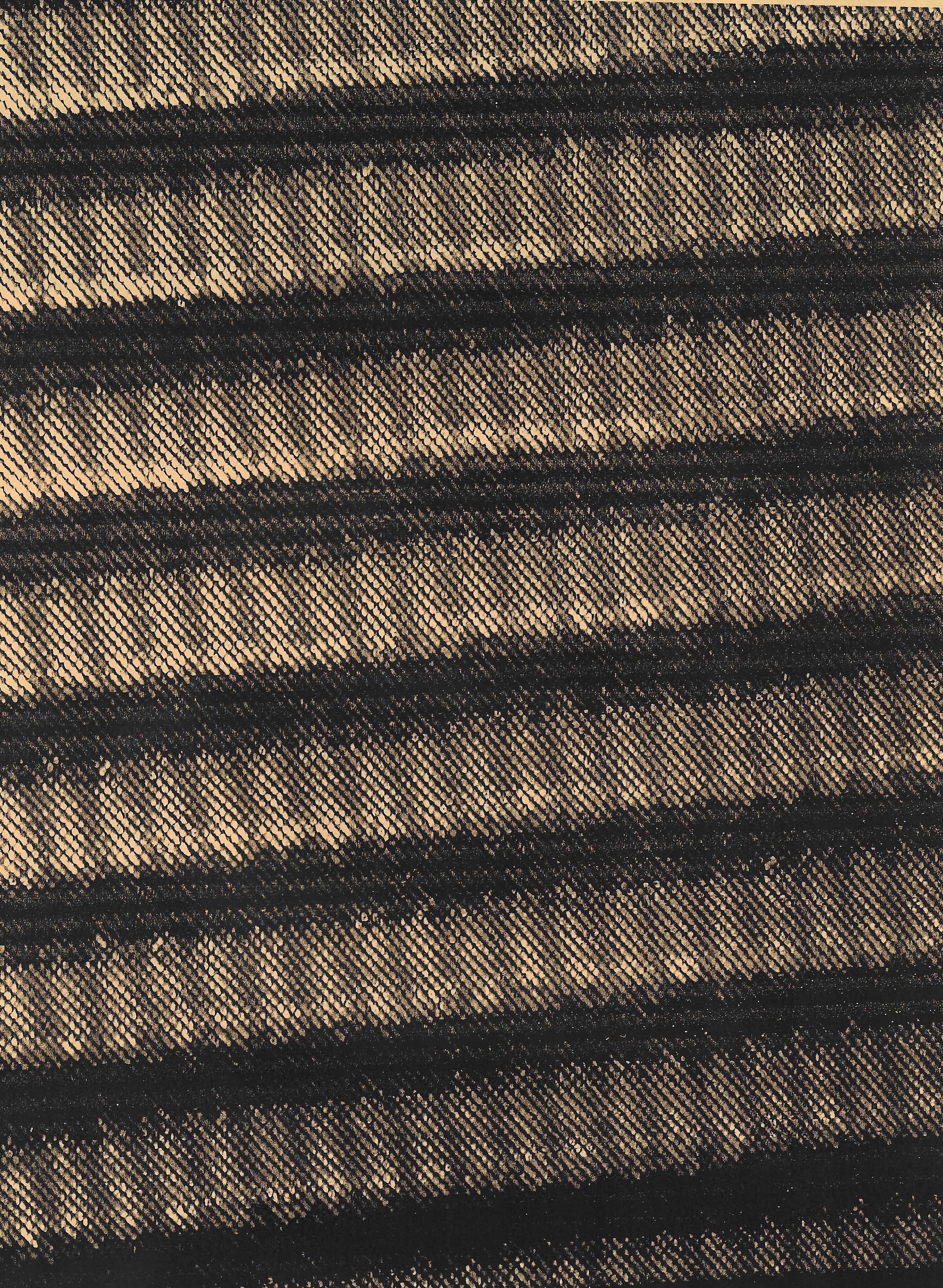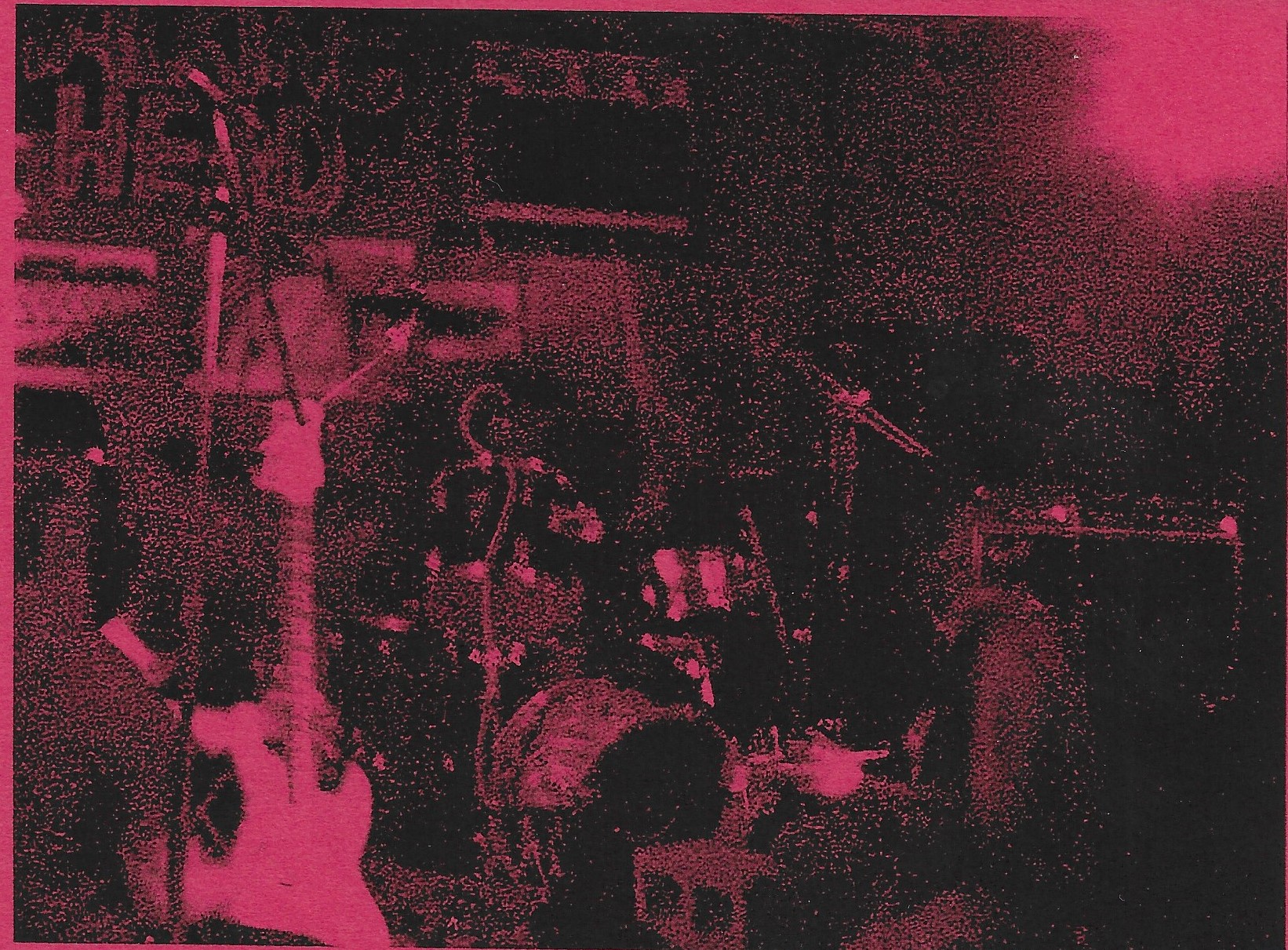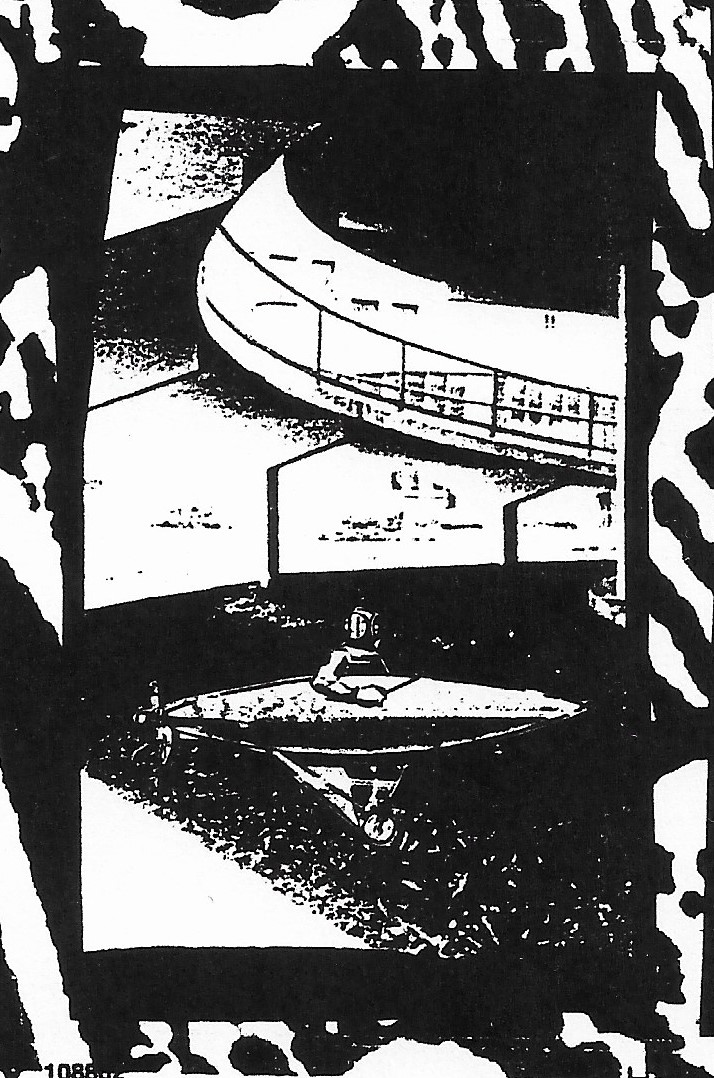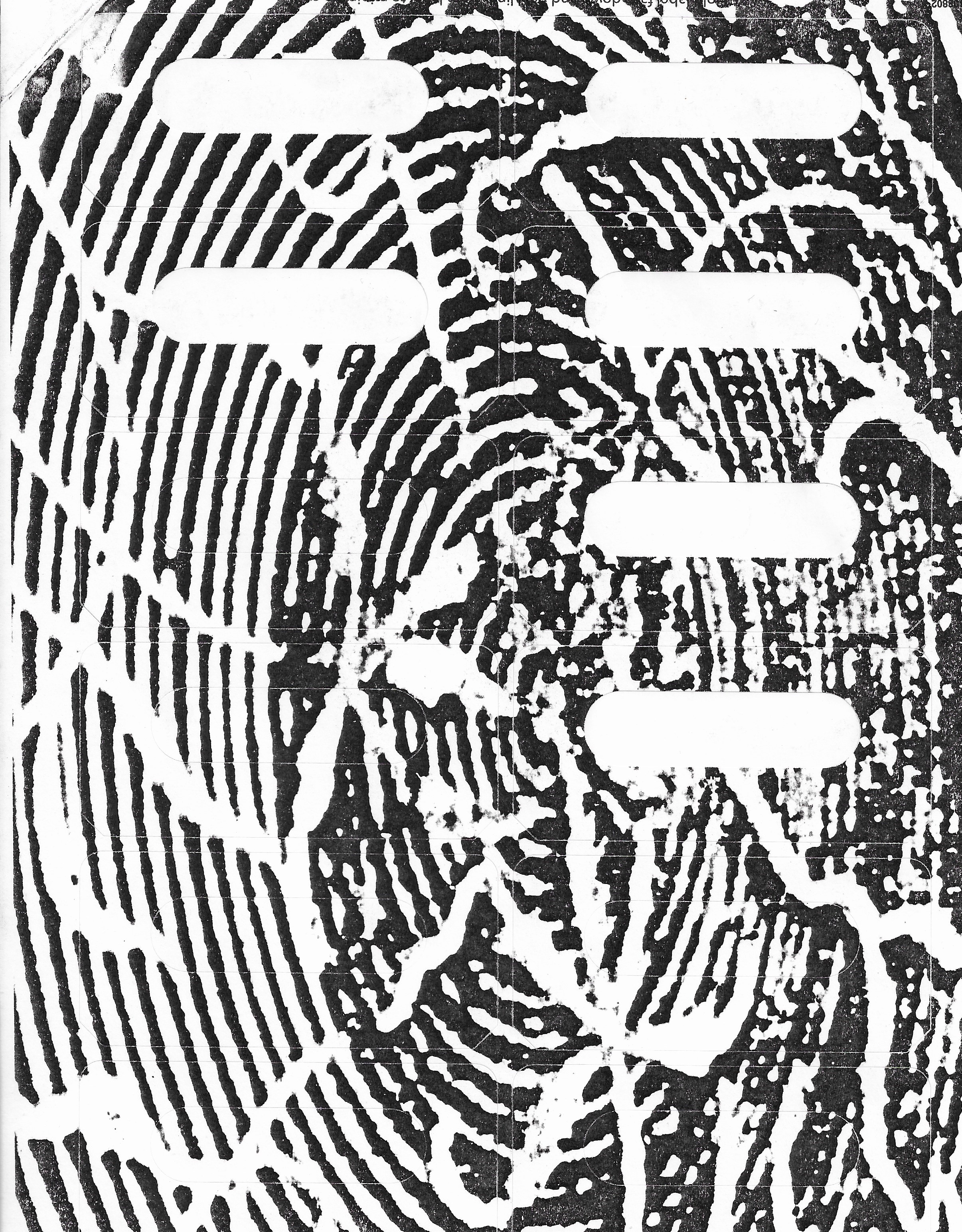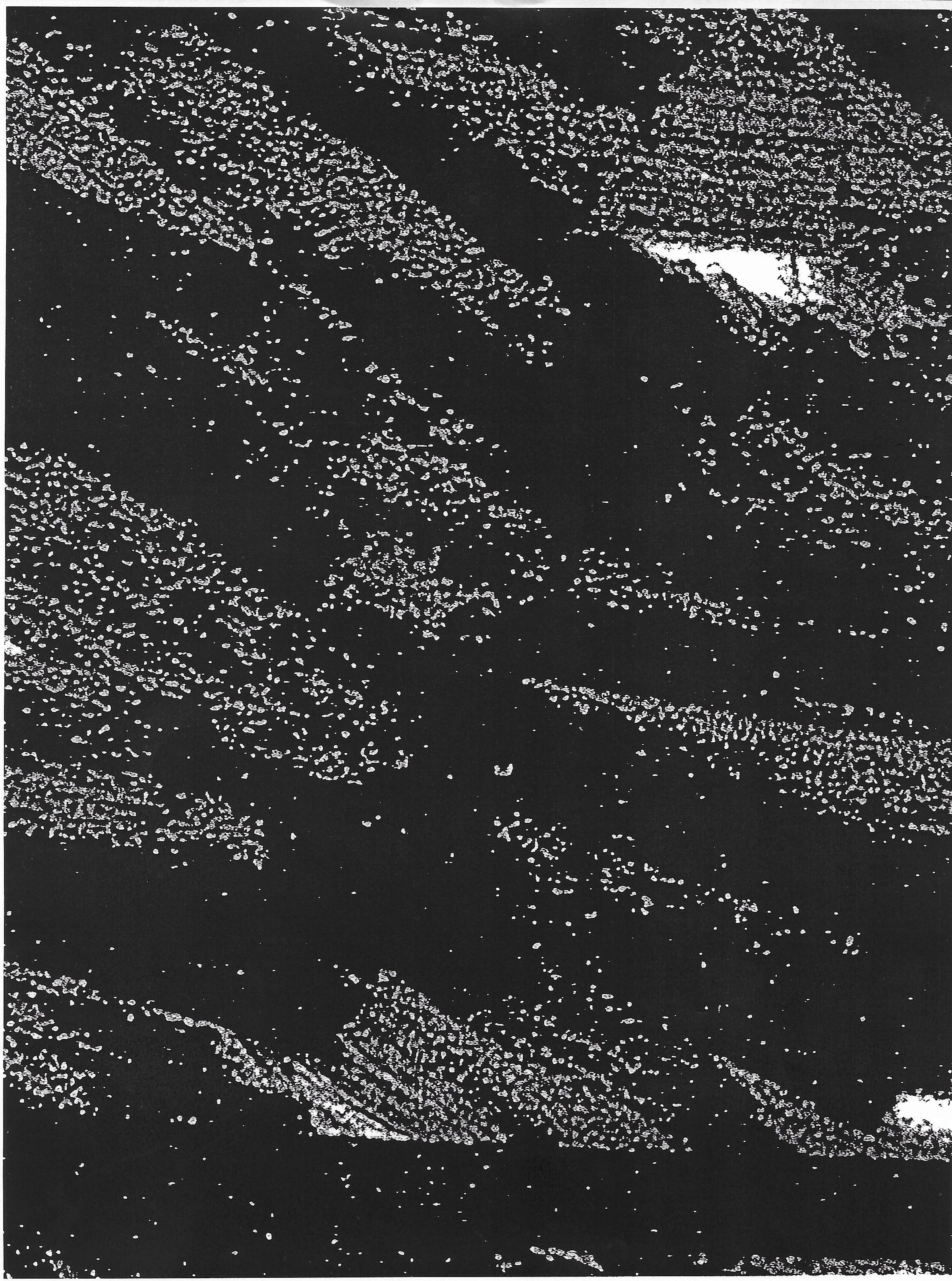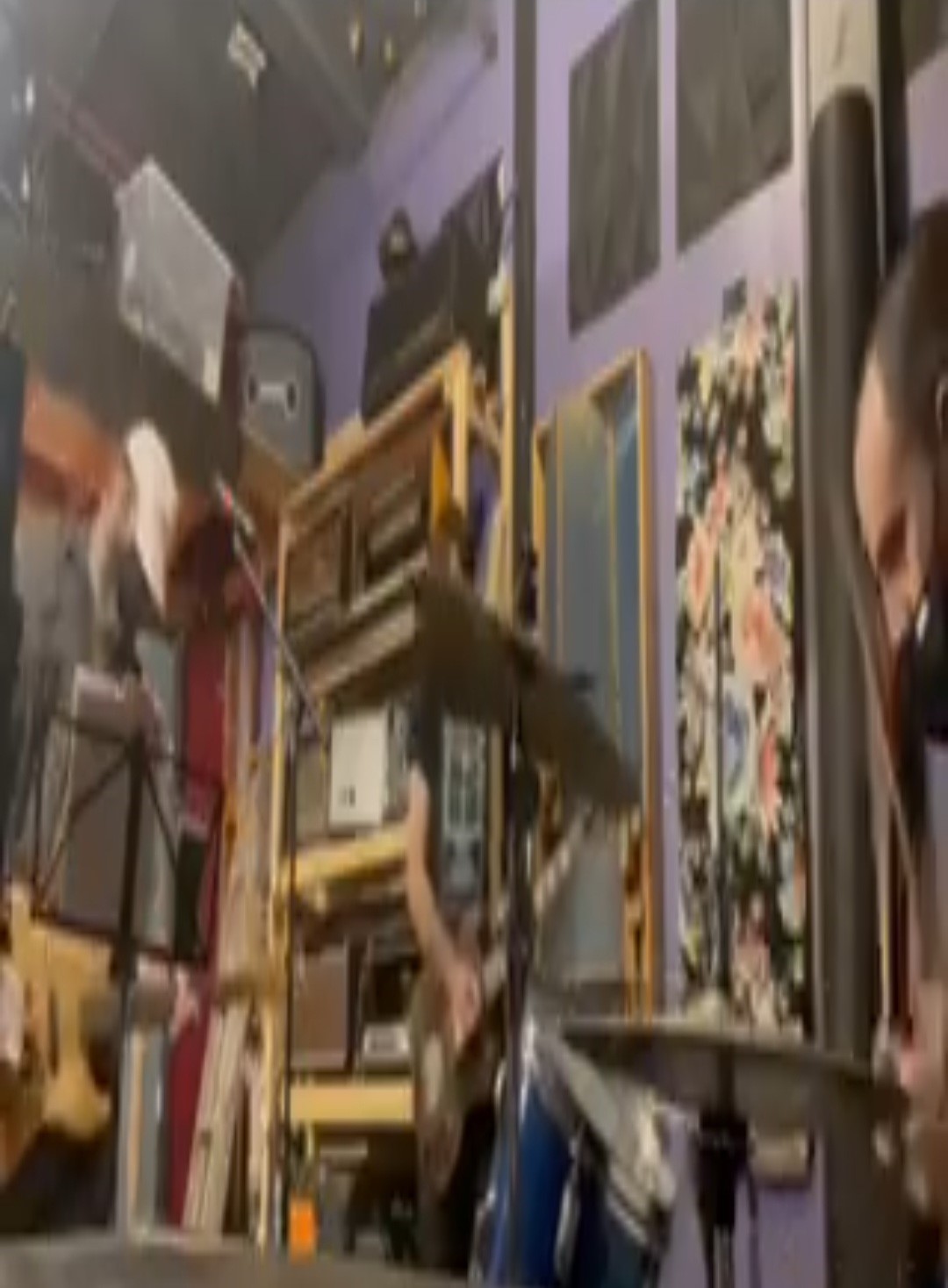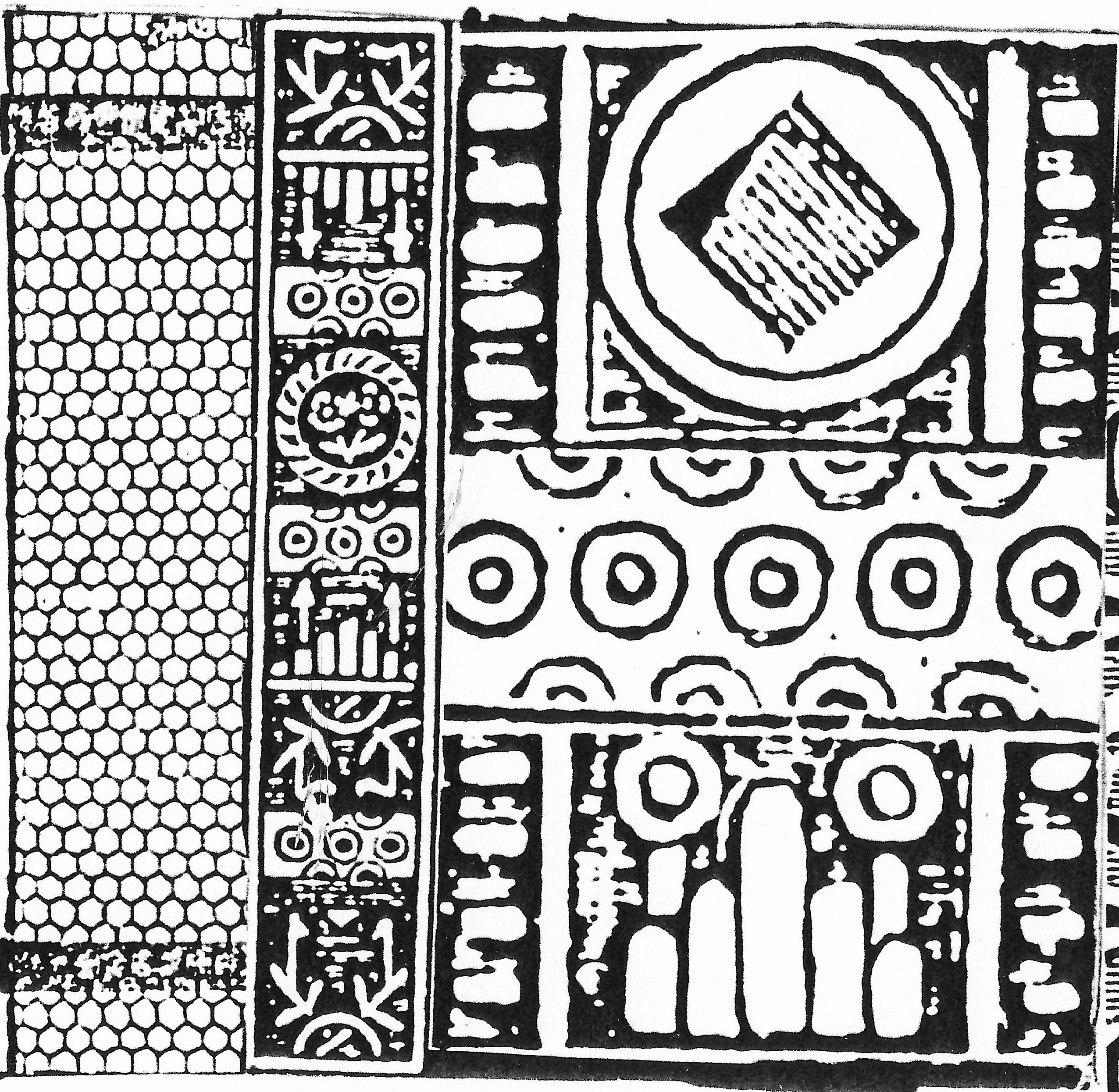 Available music & stuff by
HUMAN ADULT BAND & fiends:

NEW NEW NEW!!
HUMAN ADULT BAND
"Waxy Gibby"
(Motor Unit Recs)
Cassette(First run: 60 Made). Color j-card. Black shell w/ labels, sealed.

Wiped out trash hunting dreams, swamp stomps and the dirge remains. Neanderthals bash it out at practice and taunt the serpentile feedback with aid of a tascam 4 track unpacked at the crammed Wolfman VHS laboratories. Brand new garbled stuff & 2 new (2023) 'songs' that have only appeared outside of th' U.S., albeit from completely differnt sessions. J-card colors by TL (Western Mass). Repesentation of 1990s American teenage cult-media collections scattered on the basement floor near a boombox & VCR. NEW NEW NEW!!
Various Artists
"Unsanctioned, Recycled & Weird"
(d.i.h.d. recs)
Cassette/c32. Made to order, home xeroxed and dubbed.

Unsanctioned as in, no authoritative approval, thus no limitations put on the music and art by a major corporation who would in turn squeeze every last penny out of the creators once modified. No forced commercials before and during the listening & viewing experience. Street-like art. Handed or mailed from us to you. Only ppl involved are the creators and you. Recycled as in repurposed tapes and paper used to produce copies. Weird as in, you know, most of the stuff we put out. New unreleased tracks from Ankylosaurus (NJ), Double Wig (Philly), Advanced Corpse Materials (Philly), Michael Slyne (CT), Threader (NJ), Will Heel (MA) & Cancer Cult (NJ).
$10(postage paid in U.S.)
REYNOLS
"Live in Argentina Vol 3"
(d.i.h.d. recs)
Cassette(50 Made) plus Large Photo & Xerox Art (19 made)

The third volume of the 'Live in Argentina' cassette series now available in USA. Recorded back in 1998 in Buenos Aires, this lost tape documents in all its full lo-fi glory how Reynols sounded at the very end of the last century. Released as part of Reynols 30th Anniversary Exhibition '23 in Flemington, NJ. Cassette, photo & xerox art options availble. Not available for streaming or download.
Get the tape &/or art $10-$20
HUMAN ADULT BAND
"3.12.22-7.12.22"
(Hyster Tapes)
Cassette (32 Made in Finland on recycled tapes)

"there is automatic writing and then there is automatic rock. this is the latter with healthy doses of free noise, slow doom dirge jams, strange snippets of scuzz and a degenerating 5 sec tape loop to end it all. a glorious, 120% analogue, over the top lo-fi production."
Get the tape here: Hyster Tapes


HUMAN ADULT BAND
"Last'd"
(Polyhedron Choir Records)
Lathe cut 7" record or Download (Approx 30 Made in New Zealand/slimey green translucent record)

Approx 13 min of glorious noisy one-mic-recorded jams by Human Adult Band. Released in New Zealand, a place duly represented in our collections. Newly captured on Jimi Hendrix's birthday in late 2022. Guest Guitarist, Jeff Schroeck, who's traveled the nation playing punk stages everywhere. If you prowled NJ in the early aughts, you were likely to catch him charming the 'Parlor' basement crowd on Friday nights or as a member of the house band at the old Asbury Lanes. Quite a ripper.
Get the lathe, download and stream here: Polyhedron Choir Records

NOTE: Lathes need to be played a couple times to bed in. May also need to adjust tone arm / anti-skating a bit.

Various Artists
"Thunk Gunk"
(dihd records)
Cassette Compilation (120 Made/Sealed O-card packaging / white cassette shell)

This is the 7th tape in the yearly 'Gunk Tape' series. Included on this tape are 11 of the artist we've been in contact with during the last year; People Skills(Philly), Reynols(Argentina), Alice Fawn(NJ), Joe+N(Rochester), Half A House(NJ), Rooftop Garden(NJ), Siesta Rates (CT, Philly, NJ), Human Adult Band(NJ), Max Nordile(Olympia) & Joemazin(g)(NJ). Original artwork by Colleen Kinsella(Portland). Styles you will hear: bedroom outsider, noise bands, freak folk, primitive instrumentation, American kosmische, noise rock, experimental & drone. "A heady compilation" -Matty McPherson, Tabs Out.
$10(postage paid in the U.S.)

ANKYLOSAURUS / JOE+N
"Willfully Ceased to Exist"
(Carbon Records)
Split CD or Download (150 Made/full color slim eco-case)

T of Human Adult Band, playing solo bass drone metal under th' solo moniker, Ankylosaurus and Joe Carbon of Pengo, playing primitive gtr, violin and drums under th' solo moniker Joe+N. Thick slabs of bass noise and amp worship from Ankylosaurus. Phaser virtigo and Tony Conrad influenced jams from Joe+N. This split is akin to a close-up photograph of a lungfish mistaken for a distant moon's surface. These recordings share th' same power cosmic as wielded by th' sky-rider of the spaceways.
Stream and purchase Split CD or download here: Carbon Records
or get it directly from us.
$10(postage paid in the U.S.)
HUMAN ADULT BAND
"Slog Quest Crosstime"
(Feeding Tube Records)
LP Record w/ download code (200 Made/full color jacket with insert liner notes)

Our full length Feeding Tube Records debut. Some cow-punk 'singles', a lethargic death rocker, a couple metalic with a groove long jammers. This album resplendent in noise and th' weird, but it's th' most 'rock' to date..th' band telepathy had reached new heights fer sure. You older folks may recognise some reworked themes, but there's a lot of weird surprises and new material on this studio album. Guest appearances by friends from Sad Tomorrows, Resounding No and th' Ergs! Outstanding early weird cartoon meets relic toy art from Jaime Rvrs Mrcy and a magical drawing from Justin Mank within. If you want to get yr copy from us, don't sit on it we only have a few copies left (and it may crack or smudge if you do).
Sample a track and purchase LP with download: Feeding Tube Records
or get it directly from us. Supplies limited. $25(postage paid in the U.S.)
Human Adult Band
"Weird Mirror"
(Nostorca Tapes)
Cassette Tape (w/ download)
(limited to 100 copies/Stamped liners/Nice smell)

New Jersey basement gunk slingers get wild and free. Bass noise eulogy, bookstore backroom skree stomp destruction, weird moaning, amp sitting corner staring mold rock.
Stream, purchase tape and download here: Nostorca Tapes
or order it direct from us:
$10 (postage paid in the U.S.) Earthworm / Human Adult Band
"Happy Horrordays"
(dihd Records)
7" record (w/ download code)
(Includes Horrorday Greetings Card/limited to 200 copies)

Split 7" between Earthworm and Human Adult Band. Earthworm is post-punk / noise rock with a heavy beat. Earthworm does 2 Hallowe'en season rippers. The inspiration for the lyrics of Earthworm's 'A Very Important Discovery' came from the mad scientists scenes in classic Universal Pictures horror and sci-fi films. On 'Beastly People', we're not sure what D. was shouting , neither was he, but it was frightening. The Human Adult Band track 'Rusty Roll of Quarters' is Human Adult Band's stab at an X-Mas tune. It was recorded for an exclusive debut on Jon Solomon's 25 Hour X-Mas special 2016 on WPRB, Princeton, NJ. Justin Mank wrote and slurred the lyrics on this one. Right before recording it, he told us the music should sound like an early Lou Reed tune. So, art rock, maybe, post-rock / noise rock, for sure.
$8 (postage paid in U.S.A.)
Download here:
Happy Horrordays Single download

Another Holiday gem, can be found here:
After the Fall 'Totally Tired (Of Xmas)'

Human Adult Band
"Sonic Enlightenment"
(Third Uncle Records)
LP (w/ download code)
(Color vinyl/limited to 300 copies)

The A side of this strange 2018 LP is a 14 minute jammer take of 'Easton Ave Laundromat' featuring a 7 piece Adult Band. The track features bass thru a smooth Franken Ampeg B-15 flip top, a few gnarly guitars, ice age flute, lap steel & two drummers (King Darves is back in th' band!) The B-Side features get-on-the-freak-bus noise rock odds and ends captured on tape from 2011-2015. Side B includes an instrumental tribute to our favorite Florida skuzz-bonk scene. "Human Adult Band is the type of outfit that still gets me excited about delightfully odd music...distinct blend of no wave, experimental noise & fearless originality." explains Rich Quinlan of Jersey Beat. "Don't let anyone tell you that New Jersey ain't freaky" -Matt Korvette. "No investment in musical history, or markets, or the pleasure of the listener. It's only interested in pursuing the compulsions of it's own weirdness" -Jonathan Shaw, Dusted.
$20 (postage paid in U.S.A.)
Download here:
Sonic Enlightenment album download

Human Adult Band
"Crude Peace Sign" T-Shirt

Human Adult Band 'Crude Peace Sign' logo and bandname on front and classic dihd records logo on back. White ink on black tee-shirt. Professionally screen printed by fellow rockers at New Planet Screen Printing. Pls specify small, medium, large, extra large or double extra large.
$20 (postage paid in U.S.A.) Human Adult Band
'Hearing Damage Sessions'
(Heat Retention/Third Uncle Records)
LP
(download code included/limited to 500 copies/hand silk screened jackets)

"New Jersey's finest, Human Adult Band, unleashes a brilliant new 9 song LP with sludgy, propulsive noise oozing from every track" writes Jason Henn of Honey Radar. Rock-a-Rolla Magazine(UK) exclaims,
"[These are] some seriously ugly tunes." Terrascope explains "volume should be set to eleven...come to love everything about its chaotic, scuzzy charms."
$12 (postage paid in U.S.A.)
Download here:
Hearing Damage Sessions Album Download

Human Adult Band
'Samantha' (Third Uncle Records)
7" Record
(download code included/limited to 500 copies)

Th' A side is the heavy and wobbling 'Samantha' jam. Backed with 'Samantha' Song Poem by seminal outsider proto-punk rocker, Jad Fair, of Half Japanese. "[It's] such a corker" exclaims Byron Coley in WIRE Magazine. 'Recommended for sure' by Animal Psi Blog.
$8 (postage paid in U.S.A.)
Download here: Samantha Single Download


*********************************************

Here's some other out-of-print stuff for listening & download:

Human Adult Band "Trash Pickin'"
Trash Pickin'(w/ bonus track)

Human Adult Band "Mort Fest '03"
Subterranean New Brunswick, NJ '03 tracks

Human Adult Band "Talking Head Club'04"
Baltimore, MD '04 tracks

Human Adult Band "Beyond the Time Barrier Travelers"
2 Show (2005 & 2019) live tape on Already Dead Tapes

Human Adult Band (featuring Wendy J. Hyatt)
I Don't Wanna Know / Take It Off

Human Adult Band / Big Blood
Ain't No Hallowed Ground / Half-Light Blues

Human Adult Band "T Penn Collections"
A compilation of old & new & splinter groups

Human Adult Band "Mugwort & Sage"
Mugwort & Sage EP (3/4th of EP on youtube)

Pots & Powercells and thee Yets "Spirits"
Jams by two HAB-related New Weird Jerseyana bands (on Apple Music).

Pots & Powercells "Pots Rolling"
One jam on a 'Omega Sound Fix' compilation.

Summer Dresses "In Bed Early"
2012 live set tape on Already Dead Tapes


**********************************************

Interviews w/ Human Adult Band:

WFMU BEWARE OF TH' BLOG (2011)

T Penn (of Adult Band) on WPRB 'Wheelhouse': interview and guest DJin'(2015)

Amplitude Equals One Over Frequency Squared(2015)

T Penn (of Adult Band) interviewed about pop-punk days on 'This Was The Scene' Podcast (2019)

*********************************************
Coming Soon-ish:

Human Adult Band 'Dog'
(Third Uncle Records) Lathe 7"er/DL
Old '09 tour recordin's of 'Hearing Damage' era line-up coverin' Stooges and Scratch Acid. Yeah, they're...all messed up.
more pickled eggs


*********************************************

Other dihd records links:

Human Adult Band on Insta

dihd records on Discogs

dihd records on Soundcloud

Hub City Noise Blog

********************************************* Thanks fer visiting!
See you in th' tapers' pit.